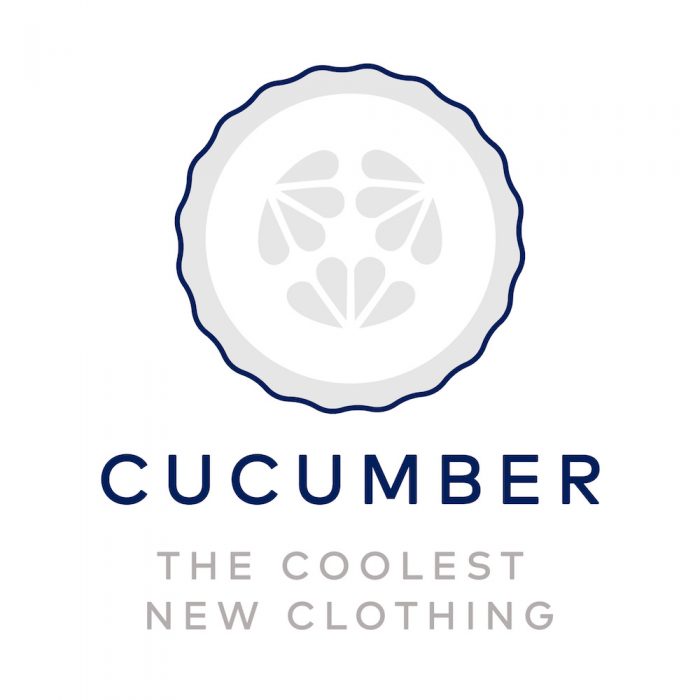 Cucumber is clothing created by women, for women.
Seasonless collections, minimalist design, exceptional quality and built-in sustainability in combination with the latest cutting-edge performance fabrics and all made within a five mile radius of the founders' London homes, Cucumber resonates clearly with women and their busy lives. Cucumber Clothing means no creasing, overheating or feeling of confinement.  Fabric and design work together to allow the body to move, stretch, twist and breathe making the clothing perfect for everything from early morning Pilates, multitasking days, evening drinks and through the night. Cucumber clothes become the go-to pieces that women reach for time and again for their fresh fashion meets technology take on modern clothing. These are clothes to travel in, work in and live in.Launched by North London friends Nancy Zeffman (formerly in advertising with Saatchi & Saatchi) and Eileen Willett (ex-Nicole Farhi) they are friends who met at the school gates almost twenty years ago and were inspired to create Cucumber in their struggle to find clothes that worked with them, not against them, in their busy lives. Between them, their complementary characters, two dogs, six children and continuing friendship have helped create their vision for Cucumber.
Give Cucumber a try using our discount code WIT20 at checkout to receive 20% off your order (one time use per email). 5% of your purchases will go straight to Women In Travel!
To learn more about Cucumber Clothing, and to check out their website, head on over to cucumberclothing.com!