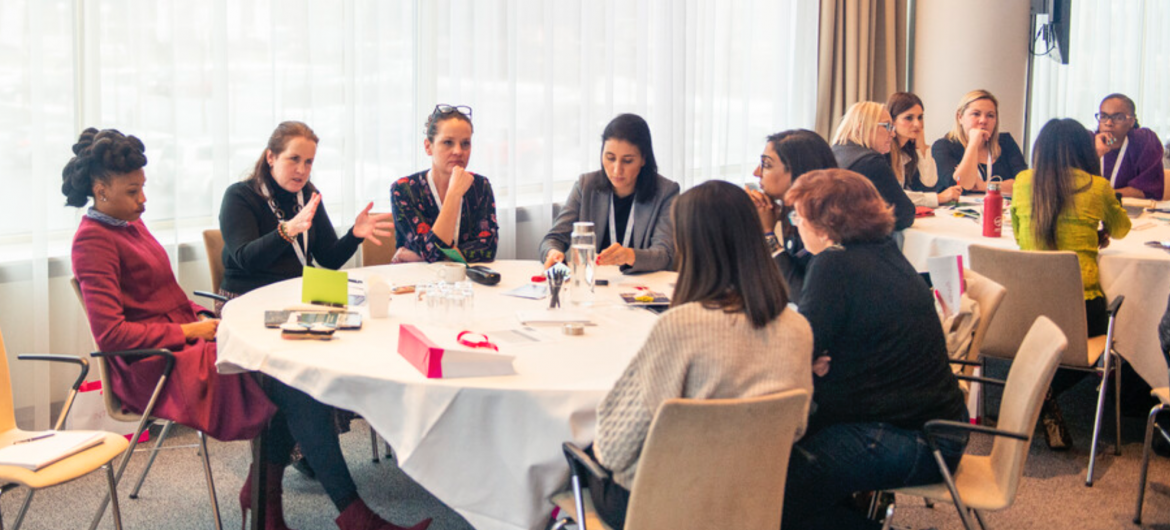 This has been a year unlike any other in recent history. With unprecedented repercussions, the landscape of the travel sector has been changed by the pandemic. It has left the industry reeling with employees bearing the weight of the situation. Women In Travel CIC responded to the pandemic within days of the lockdown starting. Firstly, by creating a mentorship circle that supported women struggling with their careers as a result of mass redundancies and secondly by supporting unemployed women through one-to-one mentorship.
The Pandemic's Impact On The Travel Sector 
During the pandemic, hundreds of thousands of people have been made redundant in the U.K. The aviation and hospitality sectors have been two of the most impacted while 39,000 job losses or at-risk jobs have so far been declared in the travel sector. This has created a chasm in the industry. Women that have spent their entire career in the travel and tourism sector have been left with no direction as a result.
It has become evident that previous employees of the travel sector are looking for work outside the industry since recruitment has been dwindling. This has left employees wondering what steps to take, especially with further redundancies predicted once furlough ends in October.
Women In Travel Creates Its Virtual Mentorship Initiative
Women across the professional spectrum have been impacted by the sudden pandemic. WIT responded to this black swan event by setting up a mentoring circle in March which began pro bono. The initial group had to be split up into 4 groups since 80 women applied. After receiving funding from the RSA, a further 3 groups ran throughout the summer.
The sessions operated every fortnight for a total of 6 sessions and aimed to facilitate supportive and productive conversations amongst a diverse group of women. These circles included but were not limited to unemployed women and those whose businesses had been impacted.
The transition to other industries is not effortless for some that have spent years tailoring their skills to the work in the travel sector. This is where mentorship has benefited women from an array of backgrounds and career levels. It has provided a source of motivation, guidance and direction.
"The mentoring circles have been a ray of light in the darkest time of the beginning of the pandemic and we have evolved together week after week supporting each other as well as creating opportunities among the members of each group."- Daniela 
Mentorship Can Leave a Positive Imprint 
The bi-monthly meetings over Skype became a reliable space where women could feel comfortable enough to open up about the effects of the pandemic on their careers, ambitions and futures.
Headed by WIT founder Alessandra, the mentoring group was also an opportunity to discuss the future of the travel sector. This provided women in the industry with a chance to share their opinions, predictions and expertise to uplift one another. Each conversation was tailored around individual issues and questions to ensure each voice was heard.
"Women in Travel CIC is passionate about mentoring and has embedded it at the heart of everything we do. We know that mentoring works well in all its different applications (be it one to one, group or reverse) because it provides a safe space to share and learn without fear of being judged. This is particularly important to women and a key reason why our programmes really resonate with female professionals."- Alessandra 
How One-To-One Mentorship Has Assisted Women 
One-to-one mentorship allows the mentee to feel secure and listened to. It has provided a reference of which to readdress each woman's skills to aid her job search. Alexandra shared her experience of how individual mentorship assisted her during the pandemic.
"I was made redundant for the first time in my career and commitments and a mortgage to pay, I panicked. I was desperate to get a job and get back into employment as quickly as possible. The mentorship was instrumental in my change of approach and outreach. It also enabled me to look at things in a positive light and an opportunity to do something I was passionate about."
While mentorship is not a singular method of gaining employment, it is a vehicle for addressing the bigger picture. This is what assisted Alexandra to proactively change her circumstances by drawing on advice received during mentorship and implementing it in her job search.
"My mentor really helped me to structure my approach and focus on my interests. I will never forget her saying to me- 'Let's start by trying to get you into a job that you want before we start looking at the job you need.' This really helped me to gain perspective and organise my thoughts and approach."
Why Mentorship Opportunities Are Vital
Many women who may have never sought or even considered mentorship found themselves in a position where they were partaking consistent sessions. The results speak for themselves.
Chloe was made redundant during the pandemic. This sudden change is one of the reasons she sought mentorship.
"From the mentorship, I regained my confidence in a time where it had been significantly knocked as a result of my redundancy. It helped me to refocus and identify a path to gaining new employment. It aided me in my search for roles and applications for those roles. I also utilised the advice given in my one-on-one session on confidence during my interview for my current role. I think the combination of all of these elements played an important part in me gaining employment."
WIT was able to respond quickly to the situation and leapt into a position to support women in the travel industry. The advice, expertise and motivational push have already proved to be a valuable reference point for the women who partook. A conclusive survey found that 100% of the women across the mentorship circles would recommend it to other women, with the majority feeling motivated to further their professional development and networking. Even though the future of the travel sector looks unclear, one undeniable point is the resilience of women in the industry.
** Women in Travel cic has recently launched a Mentoring Register – if you are interested in volunteering your services as Mentor, please contact [email protected] and/or register your interest here   **
SOURCES
https://www.theguardian.com/business/2020/jul/16/number-of-uk-workers-on-company-payroll-falls-by-650000-amid-covid-19-crisis
https://www.theguardian.com/business/2020/aug/24/abta-says-covid-crisis-could-claim-18-of-uk-travel-sectors-jobs