Allyship refers to the active and intentional practice of supporting and advocating for members of marginalized groups.
Using one's privilege and power to challenge and dismantle systemic oppression and promote equity and inclusion.
Creating a culture of support and respect for all employees, regardless of their gender, age, race, ethnicity, sexual orientation, or other identity factors.
In the tourism and hospitality industries, Allyship is particularly important because women, people of colour, and members of the LGBTQ+ community are often underrepresented in leadership positions and face significant barriers to advancement.
Why Does The Allyship Matter?
Allyship fosters a culture of inclusivity, equality, and support.
It creates a welcoming environment for employees, customers, and local communities.
Allyship promotes diversity and representation, ultimately leading to enhanced innovation, creativity, and customer experiences.
It helps address systemic barriers and biases, creating opportunities for growth and advancement for individuals from marginalized backgrounds.
It also aligns with the evolving values and expectations of travellers who seek socially responsible and inclusive destinations.
Women in Travel's Male Allyship Network was launched at the International Women in Travel & Tourism Forum digitally held in May 2021.
The new cross-industry Male Allyship Network in travel and tourism aims to foster mentoring and the sponsorship of women, particularly those from underrepresented groups.
It was backed by 30 industry leaders and its members are some of the highest-profile male professionals in travel and tourism.
"I am a better woman entrepreneur since I joined the M.A.N mentoring programme. My business has grown and we got clear goals for the business."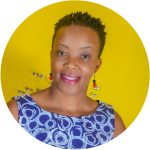 Phoebe Maina
Founder & CEO, Steri Tours
"Having a mentor in the industry has been so fantastic and has really helped me grow in confidence, which has in turn meant I have been able to grow the business beyond all expectations in such a short time. I was so well matched with my mentor that I now also have a friend for life!"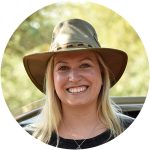 Samantha Sellers
Founder & Director, Take Me to Africa
"This programme is absolutely brilliant. To be paired with someone who has so much knowledge and experience to share has given me so many practical skills and professional confidence to take my business to the next level."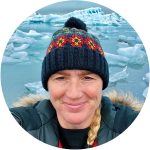 Jools Sampson
Retreat designer and business owner, Reclaim Your Self Retreats
"I am very pleased to have joined the programme and I am grateful to have met my mentor. I feel lucky that we were matched as we are very aligned in our thinking and outlook, and having a male ally and mentor has really helped me to think differently and to approach certain situations with a fresh perspective. I hope that Finn will continue to be my unofficial mentor in future and I am pleased to have gained a new friend and supporter."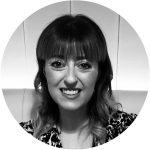 Louella Fisher
Director Flight Partner Services EMEA at Booking Holdings
"Thank you so much for giving me the opportunity to have a mentor. My mentor was patient and supportive and helped me build some very useful skills as well as introduced me to some key people. We met regularly and always came out with homework and very useful feedback."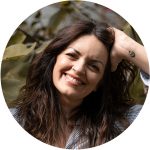 Sonia Teruel
Founder and Director of The RegenLab for Travel
"The programme has helped me recognise how to identify ways to support others and offer a safe space for them to share their real challenges. Active listening is a key skill which will ensure that you can really make progress."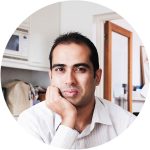 Shaon Talukder
CEO, Geotourist
"It's been a great experience and it's so rewarding to have hopefully helped my mentee in her career, alongside making a new acquaintance and developing my own skills."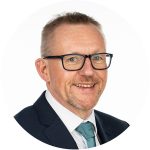 Clive Wratten
CEO, The BTA (Business Travel Association)
"Inspiring! Would recommend it to anyone - a fantastic source of inspiration and occasionally even an invaluable chance to glimpse the world from someone else's perspective."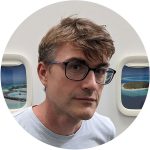 Sam Clark
Co-founder & MD at Experience Travel Group
"This was my first official mentor programme and from start to finish it has been an excellent programme. My connection to my mentee was ideal and we both have learnt a lot from the experience and will continue to work together."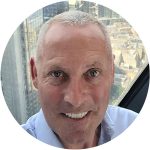 Anthony Daniels
General Manager, Hurtigruten Group
"I think sharing your experience with people at all levels is crucial, however, working with women is a brilliant way to see the challenges that both sexes have in business. It has been really good and I have learnt a lot too."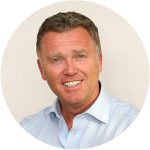 Tony Seaman
Owner & Chairman, Not in the guide books, NED and Consultant
An Ally is a senior male leader committed to gender inclusion and equity in the workplace who understands they have an important role to play in achieving that, who wants to be a visible role model and is open to having an enriching learning experience, building relationships, and discovering the challenges faced by women+ in the workplace.
Male Allies and Mentors are critical to women's progress in the workplace, they provide opportunities, and visibility, and increase confidence and self-belief. Allies benefit from Gender Intelligence, DEI, allyship and mentorship skills, and external and internal visibility.
What's included:
1:1 Ally x Mentee sessions
Strong community of allies & mentees
Group networking events
Training sessions
Social media visibility
Access to Allyship resources
Dedicated team of support
For the full layout of the programme please download the presentation below.
A Mentee is a woman or non-binary individual who is in a mid-to-senior level role looking for the next career step, to grow their business or change their strategy and seek an enriching learning experience, based on relationship building, constructive feedback and open conversations about challenges and opportunities in the workplace.
What's included:
1:1 Ally x Mentee sessions
Welcoming community
Group networking events
Training sessions
Social media visbility
Access to Allyship resources
Opportunity to become an Alumni
Dedicated team of support
For the full layout of the programme please download the presentation below.
Annual Membership Fee (Company Paying) £300
Annual Membership Fee (Self-Paying) £250
We appreciate that in exceptional circumstances, mentees may not be able to afford the full fee. In that case, we offer limited places for a £100 donation to our Fundraiser but reserve the right to select those mentees who can show us greater commitment to the programme as well as clarity on what they will gain from it.  
Corporate Allyship Membership is an actionable way for companies to show their DEI commitment, promote allyship & support culture within their organisations and publicly show by example how to empower everyone in the industry.
Male+ and Female+ individuals can become visible allies with
whom we engage in a variety of programs such as
the Male Allyship Network and Mentoring Circles.
Tiered membership benefits:
online and onsite DEI and allyship training
1:1 mentoring
active & welcoming community
programme resources
access to allyship research
monthly webinars and networking events on and offline
social media and newsletter campaigns
your company's logo on our website and visibility
dedicated team of support
Download Presentation
Please contact [email protected] or [email protected] to share your interest.
"It is so important to dedicate our resources to the mission of changing travel for the better, and empowering women in the industry is key for going about that mission. With our teammates being so knowledgeable (and passionate) about the ever-important intersection of technology and travel, WeTravel is thrilled to support the incredible Women in Travel mentees as they unlock their potential and leave their mark on this industry."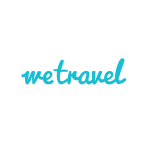 WeTravel