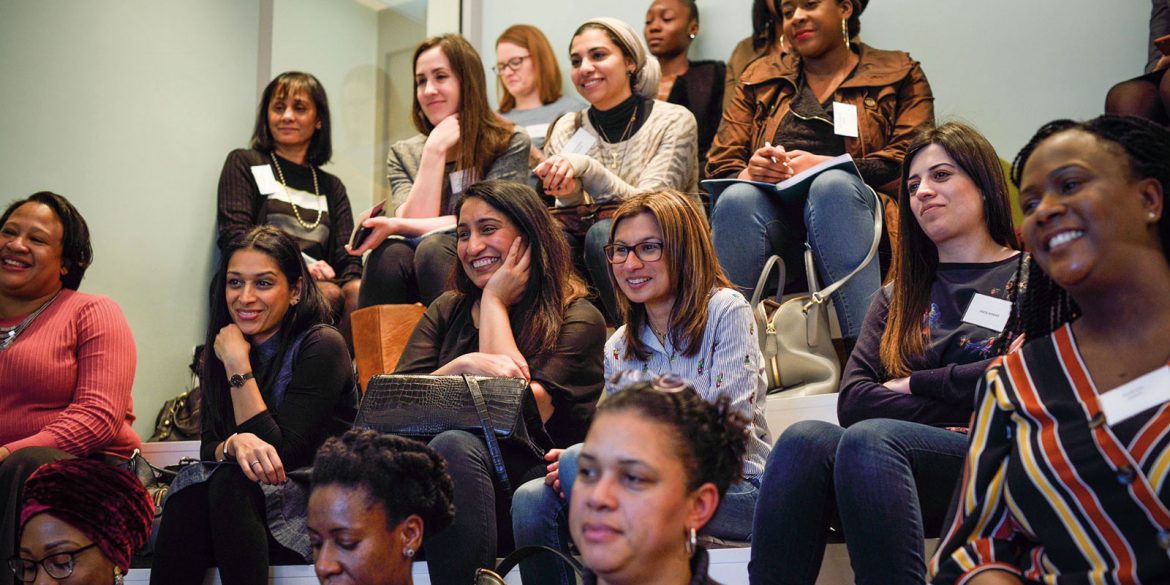 The month of February marks Black History Month in the USA. The month offers an acknowledgement and celebration of the pioneering achievements of influential figures in the Black community. It recognises triumphs in the face of adversity and highlights the contributions of game-changers over the years. But it is also a month of reflection, of how far we as a society have come and what actions we still need to take to become fully diverse and inclusive.
This Black History Month, we at Women in Travel- BAME Programme, are inviting the travel and tourism industry to take stock of the sector and think about what we can change this coming year. With the industry currently now re-imagining and rebuilding due to the pandemic, now is the perfect time for us to take action. dnata Travel Group's CEO John Bevan joined our BAME Corporate Membership Scheme and called for other companies to "challenge ourselves around issues relating to diversity and inclusion". To address this challenge, we've put together four key actions that businesses can take to enable the change we need in our beloved industry:
Allyship training
Allyship is essential to any business when it comes to diversity and inclusion. One way to ensure your brand is stepping up to the mark is to take a moment and reflect on how your business operates internally. In January 2020, Google's Travel Team was one of the first organisations to undertake our 'Allyship Curate ' training to address internal diversity and inclusion. Through our 'Allyship Curate' we've opened up the floor to discussions with travel organisation to have an understanding where potential problems lie, and what businesses can do to ensure they're an active ally.
Recruitment and retention strategies
Businesses should be seeking out talent based on merit and experience and avoid tokenising. One way to do this, as guest panellist Cecelia Adjei mentioned on our Youtube discussion around Racial Diversity, is to assess resumes blindly. By removing identity factors like names, we can remove bias when it comes to hiring. It's also important to consider retention and opportunities to excel. Individuals want to know the pathway to progress, and businesses that ensure the path is clear from obstacles are taking an active approach in creating an inclusive environment.
Amplifying voices and spotlighting BAME talent
It's no longer enough to say you're inclusive; it needs to be a proactive strategy within your business. With 1 in 33 leaders in the travel industry identifying as BAME, amplifying those voices at the top is essential. And that's what we do with our Breakthrough to Excellence podcast. Not only does it spotlight achievements, it also provides role models for up and coming talent. Businesses who amplify the representation of BAME individuals in senior positions are more likely to attract talent. And with that comes an abundance of creativity.
Reviewing marketing and advertising strategies
Marketing and advertising in the industry are currently disproportionate to society. Images used by brands tend to depict one type of traveller or one type of family. As a result, a large client base are being left out. In response to this, we created the Diversifying Marketing Toolkit. Martinique Lewis, President of Black Travel Alliance, adds that 70% of travellers from a multicultural background are more likely to book travel through a brand that includes images which reflect their identities. And, with Black travellers being one of the quickest growing markets, the demand is clearly there. Brands need to listen to the call of diversity and act in a way that is inclusive.
Conclusion
As an industry centred on exploring and experiencing diverse countries and cultures, we are behind on bringing that inclusivity into our sector's fabric. But we can all do our part to fix the problem.
We, at Women in Travel- BAME Programme, encourage businesses this Black History Month to commit to empowering and championing BAME talent. Our executive director, Jamie-Lee invites you to "join us on our journey for creating a more equitable and diverse travel industry." By taking this month to reflect, Jamie-Lee believes "we are charting a path to a more inclusive and diversified workplace as we begin to rebuild and restore a bigger and better travel industry."
References:
https://inews.co.uk/inews-lifestyle/travel/travel-diversity-inclusion-racism-racial-bias-bame-449746
https://www.ttgmedia.com/news/equality-in-travel-muslims-dont-go-on-holiday-to-read-the-koran-in-their-hotel-26592
Diversity, equality and inclusion: five lessons for the hospitality industry from the HSMAI Europe Curate 2020


https://www.forbes.com/sites/angelinavillaclarke/2020/07/07/we-can-all-do-better-and-as-long-as-you-are-honest-about-it-people-will-support-you-the-need-to-improve-racial-diversity-in-the-travel-industry/
https://www.caterer.com/recruiter-advice/bame-women-in-travel-is-on-a-mission-to-promote-opportunities-in-hospitality-for-black-asian-and-minority-ethnic-women