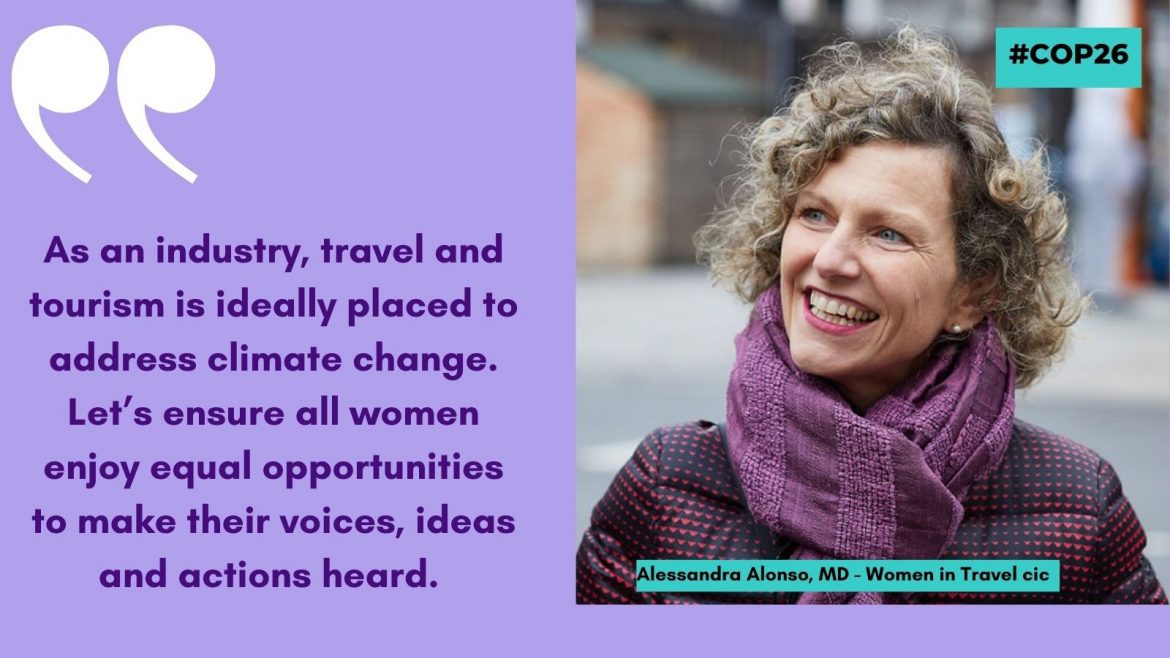 Cop26 has been much spoken about this month, but one area that has lacked visibility is the link between the climate crisis and gender.
That is why it may come as a surprise to you that today at Cop26 – 9 November – is fully dedicated to gender. In fact, since the start of summit, a series of gender led-debates and events have been held in Glasgow.
The reasons why gender needs a particular focus are multiple – women make 80% of household purchase decisions, including on leisure travel, and hold the key to more sustainable and value-led consumer behaviours.
Women globally are educators, they teach children about the impact of the climate crisis and the importance of respecting our planet.