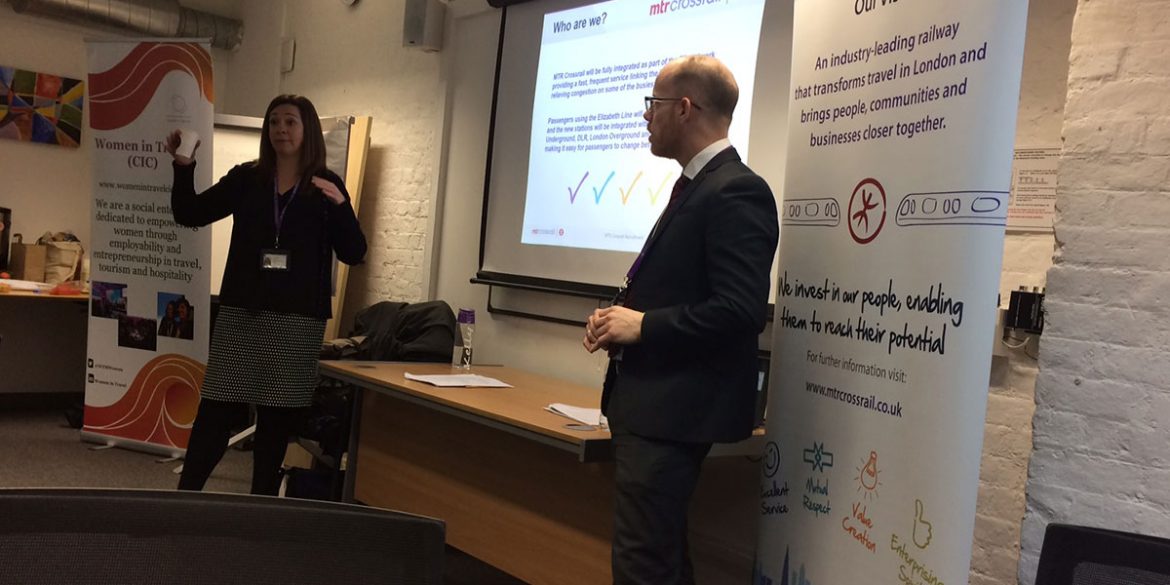 In January this year I attended the first Women in Travel (CIC) programme held at Crisis Skylight in the heart of the East End.
The five day event aimed at women returning to work was the brainchild of Alessandra Alonso, founder of Women in Travel. It's a social enterprise which encourages women or the more mature woman (me) to consider working in the Hospitality, Travel or Tourism industry.
Amongst the topics covered were customer services, the importance of research and applying the star technique to application forms. Oh! star is situation, task, action and result. Showing off now, although it did take me a while to remember what it stood for.
I attended the last two days of the programme, when employers came to meet us, and I found it so interesting to hear about how their ideas originated, their difficulties, struggles, determination and successes.
The employers putting their head above the parapet and giving up their valuable time were DiamondAir International, Digital Dialogue Ltd, Georgian House Hotel, MTR Crossrail and Under the Doormat.
I was also surprised to learn about the opportunities and training that MTR Crossrail had to offer, I thought it was just about train drivers and a lot of manual work. How wrong was I.
Well we were put to the test, there were workshops where the employers informed us of the job opportunities were on offer, what their expectations were, then casting their beady eye over group activities.
Then there were the 'dreaded' one to one interviews, it was a bit nerve wracking for me as I am a bit out of touch with interviews. But armed with my new knowledge it wasn't too bad. It was a bit like speed dating going to employer to employer, not that I have been to one!
I went to every interview even to gain experience and explain to them face to face more about myself and what I am looking for. Get me, I wouldn't have done that a few months ago. For example, I am not great with escalators or stairs, and I am a bit of a dinosaur when it comes to technology. I am still struggling to upload photos on my blog, but I will persevere.
All in all, I found the days that I attended a great opportunity, meeting up with some remarkable women attending the course who had special qualities to offer that they didn't realise they had.
The only beef that I had that it was that time-keeping was a tad sporadic, the programme slightly over ran or started a little late, but I found that quite charming and it was the first time that Alessandra and team had run this programme.
No wonder Alessandra is known as a trail blazer in her field regarding gender diversity for many years. It is a great pity that some employers have only just woken up to the importance of women in the work place.
I really appreciate all the months of hard work and dedication that Alessandra had put in to make this course a reality.