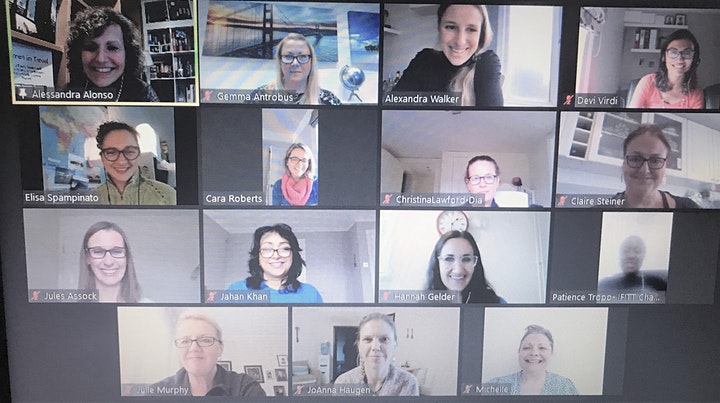 This is our second of three articles dedicated to mentoring and its benefits. At Women in Travel cic , mentoring is not only a core expertise but a modus operandi ! In the last 12 dramatic months we have directly experienced the importance of mentoring in all its variations in order to keep people connected, positive and thinking creatively. We are often asked for advice around mentoring too so we felt that it was quite important to share some of our knowledge and experience here. We are grateful to the mentors and mentee who contributed and are quoted in the article too.
Mentorship is a tool that, when used properly, can help transform and strengthen any business. When a mentorship programme is well-thought-out and considered, it has the power to foster healthy dynamics in the workplace while empowering individuals to be confident and engaged. Employees that feel valued often end playing an indispensable role in the overall growth of an organisation.
Mentorship Can Rejuvenate an Organisation
Both smaller businesses and larger companies have something to gain from the implementation of a programme. There isn't a one size fits all solution but, the good news is there is that programmes can be adapted with the right expertise. Mentorship alone doesn't solve major issues, instead, it's a means of improving communication between colleagues and creating a foundation of trust and understanding which, in turn, can propel a business towards success.
Cara Roberts, who works within the travel industry and as a mentor at Women in Travel CIC, shared some insight. "There are many benefits to mentoring, including gaining practical advice, supporting well-being, aiding self-development, encouraging self-confidence and belief, empowered with decision making tips, learning experiences from one another and gaining strategies on how to deal with particular situations. The list of benefits is never-ending, and all of which will only benefit businesses, as the saying goes, people are a business's greatest asset." 
Fostering A Healthy Workplace Environment 
In recent years there has been a decline in the length of time an employee remains with a company. Some might see this as a lack of loyalty. Often, the truth is very different. Millennials and Gen Z are more likely to gravitate towards roles that mirror their values, have some flexibility and make them part of a welcoming team. The landscape of society is changing rapidly, so it's up to businesses to keep up with new ideas and concepts regarding work-life balance.
"I am positive mentoring will make an employee much happier in what they are doing. Especially younger people really expect this from businesses now and they want to develop and learn." Anneli Buehrle, also a mentee with Women in Travel cic.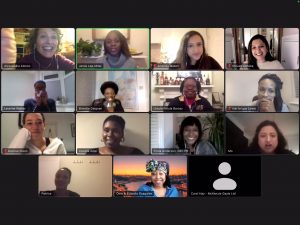 Mentorship programmes can also assist in nurturing diverse talents and support in creating a more inclusive workplace. It's a method which can break down barriers and create a safe space for employees of different backgrounds to talk about their role, ambitions and any obstacles they are facing.
"For mentoring to truly succeed in reducing employee attrition, it needs to form part of a development program which looks to develop employees within an inclusive culture." Cara Roberts.
Everyone Could Benefit from Mentorship
Many employees are phasing out of the workforce through retirement. This knowledge gap can be devastating, which is why it's the ideal time to focus on fostering up-and-coming talent. As a result of peer-to-peer mentorship, there is a sense of trust and transparency that is encouraged between employees of different ages and backgrounds. Employees are the backbone of any company, however, it's important to recognise individual needs. Through mentorship, a person can feel encouraged, understood and even motivated, regardless of their position.
Anneli was mentored in a previous role, she recalled how it helped boost her confidence. "I remember in one of my jobs, my mentor asked me to do a presentation in front of hundreds of people. At first, I refused to do it but after weeks of encouragement, I agreed. With support from my mentor, I managed to do it. To date, it is one of the best experiences I've had! And I am not afraid of presentations anymore."
Addressing Mental Health at Work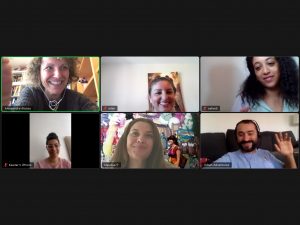 The environment at work can impact a person's mental health, which is why it's vital to create structured programmes to address this. Mentees have a designated person to turn to when struggling with pressure or need strategic guidance on individual issues that may arise at work.
Jahan Khan works within the travel sector as consultant and is another of WIT cic's volunteer mentors. She advocates for the advantages of mentorship. "Mental health is one of the main concerns for individuals struggling. Mentorship helps with coping, you have someone on your side who is not judgemental, not critical of you, but helps you in whatever way they can." Although mentors are not therapists, they are trained in techniques which can help employees manage stress and anxiety relating to their role and Women in Travel cic runs training for all its volunteer mentors, to ensure everyone feels prepared and ready to mentor when they are matched.
Instilling Hope During Uncertain Times
Even though the recovery of certain industries is still unclear, it has become apparent that employees will need extra support. Providing a carefully implemented programme could present some clarity, encouragement and much-needed reassurance.
"Stats show how the feeling of isolation and anxiety along with other mental health conditions have risen considerably since the pandemic. Remote mentoring can take place regardless of location and can offer that support framework as well as providing advice and guidance."  Cara Roberts.
WIT has been working with women across the travel and tourism sector to support them during these critical times partly by setting up mentorship circles. The virtual sanctuaries became a place to talk, assess and feel inspired. A conclusive survey found that the women that partook have hope in the recovery of the travel sector, however, 80% of participants stated they are also looking for support from the industry.
As a response to the pandemic WIT cic also offers support to businesses looking to implement mentoring in the workplace to ensure the opportunity is maximised for all parties involved. We have seen first-hand how mentorship has had a positive effect on people's well-being and optimism for the future during these turbulent times.
Mentorship in the workplace helps create bridges between employers and employees. The right programme has the potential to nurture a productive and comfortable space where people can come together and thrive, no matter the circumstances.
Click here to access our FREE Mentoring Resources