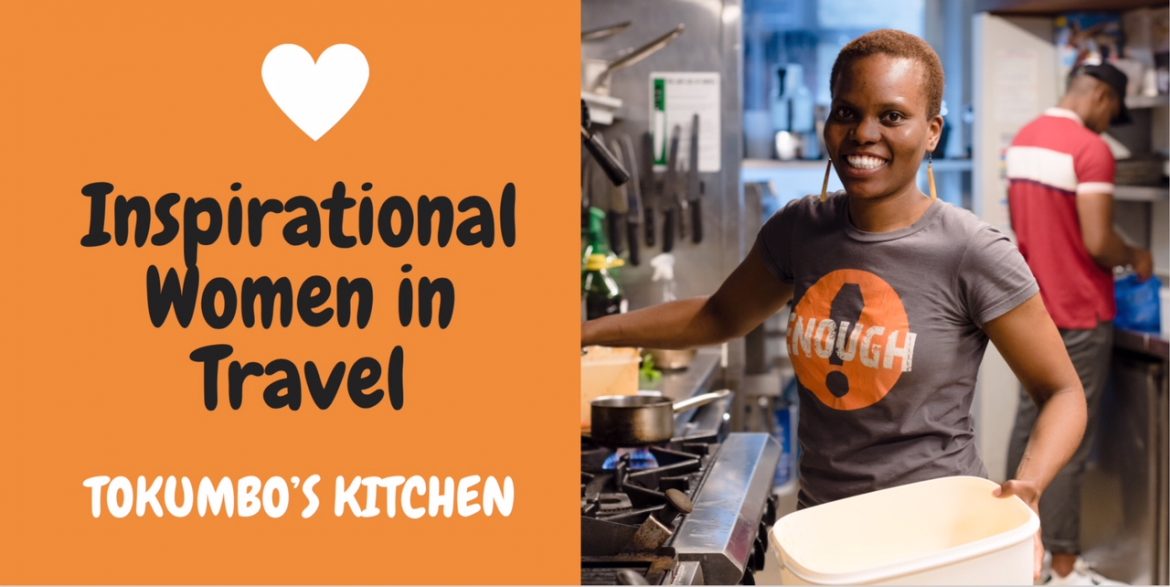 Tokunbo's Kitchen is getting ready for a series of summer street food festivals. We will once again, be bringing a taste of Nigeria, to attendees at the annual Africa Utopia festival at Southbank Centre food market from Friday 20th – Sunday 22nd July. We will also be trading at WingsFest, at the Queen Elizabeth Olympic Park Friday 3rd and Saturday 4th August.
Tell us about your entrepreneurial journey to date
My entrepreneurial journey started at the age of 14 when my mum who was unable to travel out of the country herself, sent me to New York City to help her with her buying and selling home-based business. I then assisted her in selling at various car boots and market stalls across London before launching my own fashion wear and accessories business in 2010. I started Tokunbo's Kitchen in September 2015 as a pop-up stall at weekly markets, events and festivals when I noticed a gap in the market and realised that nobody was offering the food that I loved and grew up on.
How did your passion for cooking start?
I remember been 'forced' into the kitchen at the age of 12 by my mum telling me that I was "already four years behind" as she started cooking for her own family at the age of 8! As a result, I have always especially enjoyed cooking for others. I feel a great sense of excitement that my cooking brings so much joy to another person.
The saying goes that a 'woman's place is in the kitchen', yet women chef are still a minority across the board. What challenges and opportunities do you encounter in being the woman in charge?
Been a solo founder and a single mum has meant having to do almost every time myself. This has led to many challenges but I am fortunate to have the support network of family and friends to help me navigate the turbulent times and ensure that the daily grind keeps rolling!
What is the next big thing to watch out for in Nigerian/ African food?
Global food-trend consultancy firm, The Food People, estimates that dishes from countries like Nigeria, Senegal and Ghana will be the next big thing and remain the "last great untapped cuisine". Thanks to the rise of pop-ups and African-themed residencies, the wider society is finally starting to take note of Nigerian and West African food.