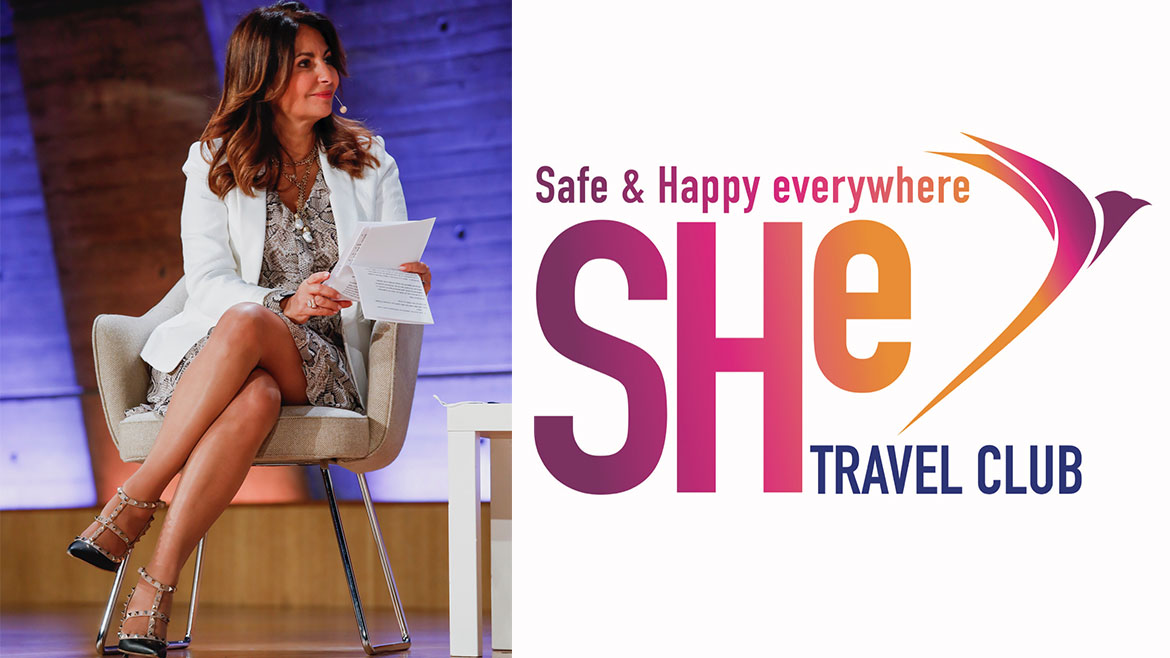 Author: Valérie Hoffenberg, Founder of SHe Travel Club: the label reinventing women's travel
SHe Travel Club label aims to make hospitality better for women, both for female guests and for all women working in this industry.
Traveling empowers women to expand networks, embrace opportunities or find  inspiration, evasion and well being.
Having access to the best conditions to travel contributes to empower women economically and foster their economic independence.
Women today represent 64% of all travelers and 52% of business travelers but 9 out of 10 consider that the hospitality did not adapt sufficiently to women's needs and expectations when traveling. In my career as an entrepreneur and a former diplomat, I've traveled around the world and I sometimes experienced frustrations around the services on offer or a feeling of insecurity. As the co-founder with the magazine Marie Claire of a Think tank on gender equality, I heard  many women sharing with me their bad experiences when they traveled for business. A vast majority consider that their employers do not consider their safety enough when booking hotels.
This is why I've decided to create SHe Travel Club. It is the first label which grades hotels according to the attention they pay to their female guests.
SHe Travel club  has launched a vast study to understand the expectations of female travelers in 5 countries: France, England, China, Brazil and the United States. This study revealed that 9 out of 10 women consider that hotels do not adapt their offers sufficiently to meet women's expectations and that a label would be a key decision maker to book a hotel.
Based on this exclusive study, we have identified 70 criterias that matter for women  gathered under 4 pillars :
security,
comfort,
services & amenities and
dining & entertainment.
Regardless of the origin and culture, women surveyed shared common preoccupations and our label suggests concretes solutions such as :
*65% of women have already had a problem finding period protection in hotels : She Label recommends that all certified hotels should have a female emergency-kit with make-up remover and sanitary pads at reception.
*7 out of 10 women have already experienced problems related to their safety during their travels : our label  evaluates and scores hotels on numerous points related to security.
*8 out of 10 consider that their companies do not take their safety sufficiently into account during their business trips : we communicate actively with companies so they use our list of certified hotels to book trips for their female employees.
*33% of female travelers do not feel comfortable in the hotel bar when they travel alone : we check if hotels' employees are trained to women's needs when traveling.
We also regularly make additional surveys on our female communities, to refine our knowledge, and go even deeper into our analysis.
We wish  to open the eyes of the hospitality sector to the real needs of women with actionable recommendations based on female frequent travelers testimonies and elaborated with experts of the sectors.
We have 3 levels of label to suit all categories of hotels, from economic to luxury.
Our promise: allow women to travel "Safe and Happy everywhere".
In less than a year, we have certified 200 hotels (34 brands, 26 countries) :  the label received a large media coverage, major chains support us, and the hospitality industry is very responsive and enthusiastic.
Hoteliers know that women represent the majority of their clients (traveling for business or leisure, with their family, friends or alone) and they want to fully address their needs: we just give them the keys on how to do this in the best possible way !
But female guests are also looking for sincerity of the commitments to gender equality of the  brands.
Our March 8th Hotels' Awards will reward committed hotels who act in favor of more gender equality and diversity within their teams, as well as fighting against stereotypes, ordinary sexism and harassment.
We believe that a better representation of women at C level in the hospitality industry will also contribute to raising awareness of the sector about women's needs when traveling.
To know more about our work please check this link!