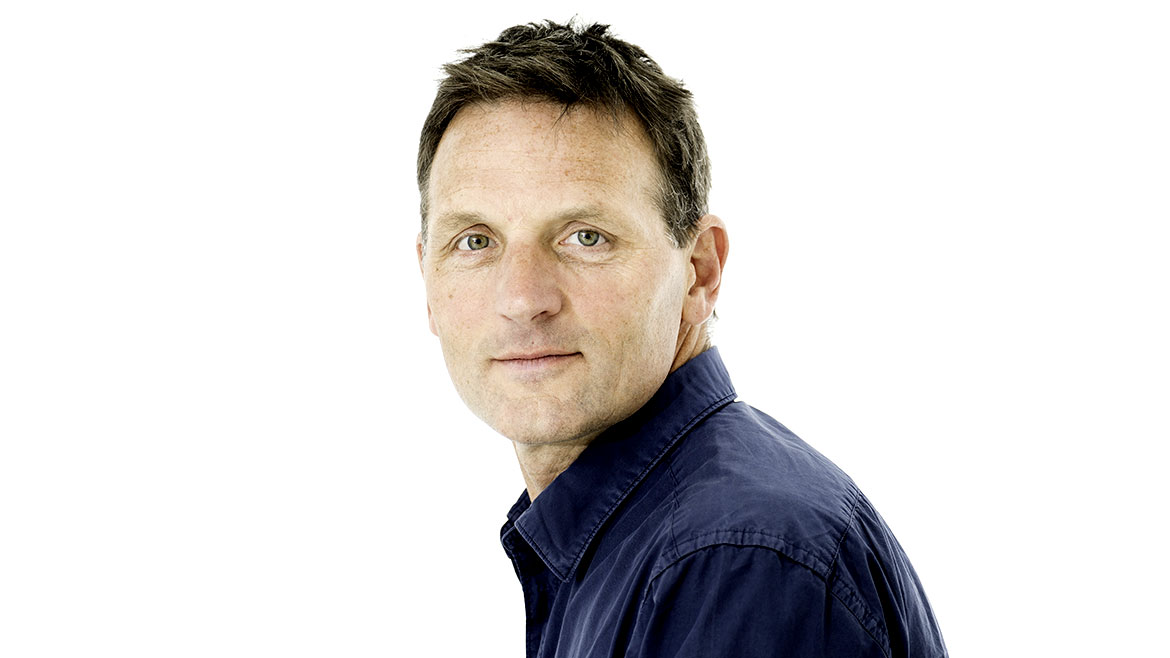 How and why did you decide to become one of Women in Travel's male allies?
Alessandra approached me about it when she first came up with the concept, and from the outset I fully believed in the idea and wanted to be involved. We look around the industry and we see so many brilliant, capable women, but there are still not enough that are reaching those really senior leadership positions. It's getting better, and we have some fantastic women who have been very visibly championing the industry, especially during the pandemic, but we need to do more to bridge the gap and see those barriers broken down to a fairer and more equitable industry. So, I took the opportunity to play a part in that.
How does it work?
Women in Travel matched me with a mentee – Seema – who I have been meeting for nearly a year now. Due to the pandemic, we were meeting via Zoom or phone call at first, but we have since had our first face to face meeting, which was really nice. We started out just getting to know each other, so I could get an understanding of her motivations, and we then looked at what she wants to get out of her career, what she wants to achieve, where she sees herself going and how she wants to get there, but also talked about her happiness and wellbeing.
How have you approached your responsibility as a male ally?
I consider it a great privilege that Seema has shared her goals and aspirations with me and that she has trusted me with that information. I have tried to make our discussions as open and constructive as possible, and to gently probe as to what she wants out of her career, particularly as she has changed job roles in the time we have been working together. So, we talked through her thought process on that, the pros and cons of changing jobs, her management style (as she was going on to manage people for the first time) and worked through different ideas and approaches. Above all, I hope I was a useful, independent sounding board for Seema.
The main purpose of the male allyship programme is aimed at 'lifting up' and mentoring women in their careers, so the benefit for the mentee is clear, but what has it meant to you?
I really do think it's a win-win for both of us. We are all prone to getting caught up in the day-to-day of our own roles and businesses, and so to be able to step out of it and hear a different perspective has been really valuable. Also, I tend to spend time with peers and associates that have been in the business for as long as I have, or who hold similar roles, so to spend time working closely with someone young and vibrant, and who is in an earlier stage of their career, has been refreshing. It has made me engage in things in a different way, and taught me things that I will apply in my own working life and business.
What's next for you with the allyship programme?
Seema and I have an open-ended agreement and I'm happy to keep mentoring her for as long as she feels she's benefitting from the process. As and when she decides that she has doesn't need that kind of support anymore (or if she's had enough of me!), then I hope I can continue to be part of the programme and help another of Women in Travel's beneficiaries that are up-and-coming in their careers. It's been a great journey for both of us.
What would you say to other men in leadership positions in our industry that might be considering being part of the programme?
Do it. That cliché that every day is a school day is very true with this programme. I have learnt a lot from my conversations with Seema. It's been a good reminder about the importance of listening, empathy and about staying engaged and connected with all levels of your business. And I believe if we uplift the people around us, whether or not they are part of our own business, then the industry as a whole will be better for it.