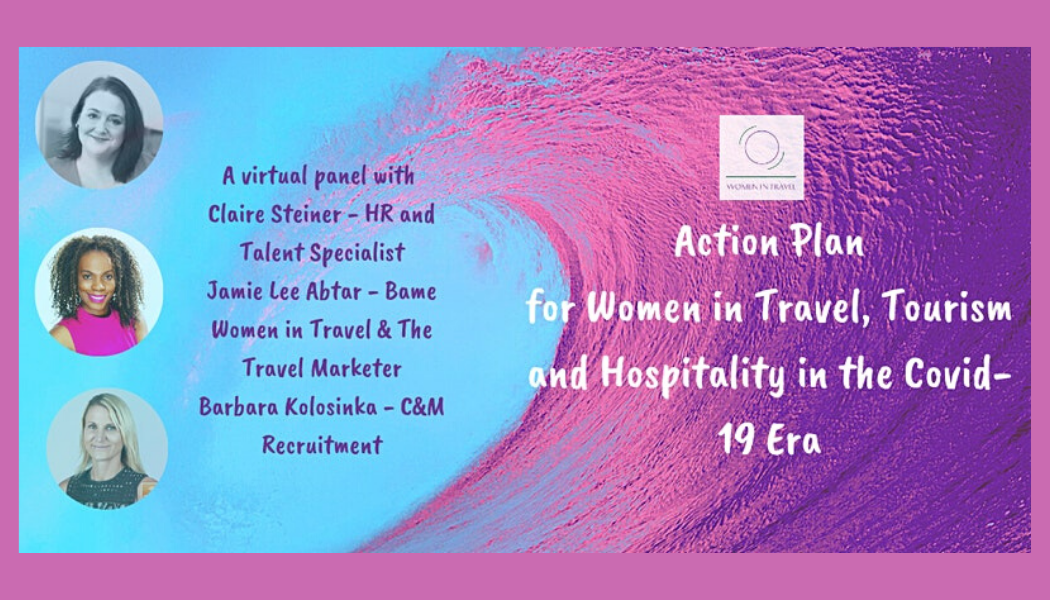 CLAIRE STEINER – HR and Talent Specialist
Stay healthy and active.
It is ok not to be ok and you need to share your thoughts with your friends and family, you have to voice your concerns.
Stay active – take the opportunity to do things that you never have time to do.
Maybe take time to volunteer in your community.
If you are running your own business or being managed or managing others, it is also important you stay in touch with your teams.
Communication is key as people still need to be in the loop, to feel involved. Have transparent communications and whatever happens ensure your staff knows as people want to know where they stand. If you do not her from your members, pick up the phone to them.
If you are having to make tough decisions also make sure you do this fairly and equally.
Remember everyone has different pressures at home, this is particularly important for women who might have children at home to home school and maybe elderly care too. So please be flexible and show understanding. As employers and as human beings we have a duty to care.
 BARBARA KOLOSINKA – C&M RECRUITMENT
Keeping up to date with industry is paramount. Trade media, social media – write and read and access information and news. Very important to network via social media. Social media is critically important and useful.
This is showing employers that flexibility is possible and you can have work-life balance
Also stay in touch with your customers and your suppliers. People have more time to speak to you.
Keep your brain working, use the extra time to learn new skills, access training, and learn languages. Destination in particular, you can learn and you can research about destinations, even if just digitally.
If you are looking to redo or improve your CV, make sure your grammar is right, proof-read it and keep it to two sides. There are not so many jobs going around but we are seeing the initial green shoots so we know it will get better.
Employers mostly employ on the basis of your personality and mindset. They want to see energy, passion and interest in the travel industry. Here is a full list of attributes that you can see on the slide.
JAMIE LEE ABTAR – TRAVEL MARKETER & BAME WOMEN IN TRAVEL
Develop a personal brand – a way to stand out and reinforce who you are. Seth Godin says that people buy relationships, stories and magic. What do you stand for? Who are you? What are your key strengths? This really helps with defining your niche and who you are trying to support / identify your audience.
You can use surveys to build greater understanding of your audience.
Establish yourself as a knowledge leader. You can do blogs, articles, share your knowledge on specific platforms.
Expand your network. Your network defines your net-worth. You can still do it on line, drop some information on the chat box of webinars and conferences.
Set targets for your networking. For example linking up to X people on linked in and you can really narrow down who you are looking for.
Seek out mentors; as many mentors as you can. These are people that are experts, or have achieved something you are interested in or admire. You can have more than one.
Find your tribe – people who are helpful, supportive and share your interest.
ADDITIONAL COMMENTS
Networking is very important throughout your career so the sooner you learn the better
Be aware of your social media profiles and what you show of yourself
Resilience is key in this industry. Embrace opportunities.
Redundancy can be traumatic – the industry will bounce back but we need to be creative to ensure we stay employable and we find new opportunities. Anything that you do will prove useful, you will gain confidence and the skills will be transferrable.
Finding synergies and collaborating is key to stay ahead.
Mentors can be found amongst professional organisations; University alumni; networking events. Do not be shy, ask the person to mentor you, just ensure you know what you wish to achieve, understand what you will gain from the relationship and what you may be able to offer a mentor (reverse mentoring is becoming increasingly popular)
Check out the presentation slides HERE for more information and bullet points!