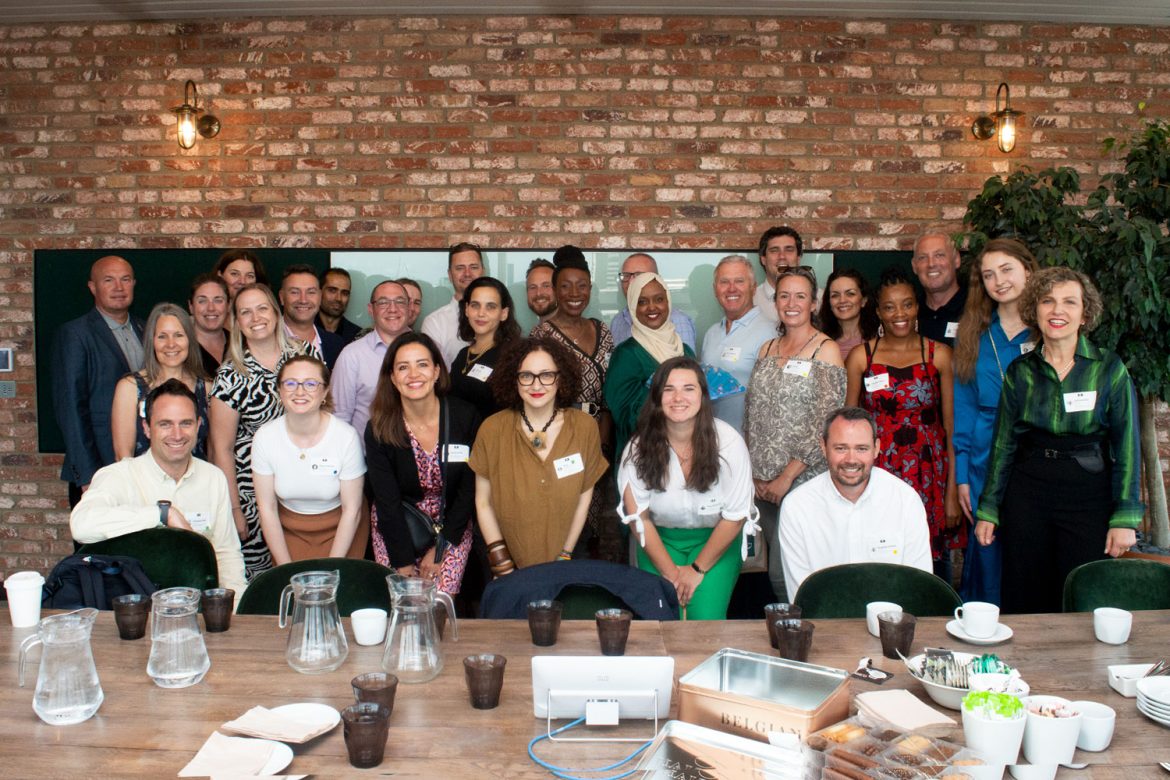 At Women in Travel CIC, we firmly believe in harnessing the strength of male allies to champion women and non-binary individuals within the travel industry.
The Male Allyship Network is an initiative close to our hearts. This network, coupled with our dynamic mentoring program, aims to propel women and non-binary individuals to new heights both personally and professionally, all the while benefiting from the support of dedicated male allies.
We are also very proud to present you with a brand new Corporate Allyship Membership, which enables companies to show their DEI commitment – read more below!
Our allies and mentees encompass a diverse range of backgrounds showcasing the transformative power of these relationships.
As we journey on this path together, we invite you to share this article with those keen to explore allyship's potential.
Cohort 3 of Male Allyship Network 2023-2024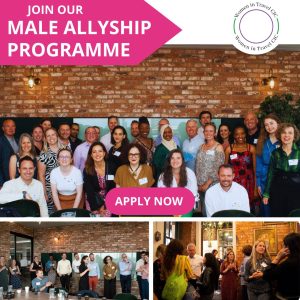 Exciting news — our Cohort 3 mentor-mentee matching is underway. Seize this opportunity to connect and grow. Our program empowers women through mentorship by experienced male industry leaders.
Collaborating with a mentor opens doors to endless possibilities. Similarly learning from dedicated businesswomen. Join us to work closely with a dedicated mentor, fueling your personal and professional growth.
Over 10-12 months, invest 1-2 hours monthly with your mentor. Gain insights, navigate challenges, and pursue your goals. Enjoy virtual networking, webinars, and live meetups. Don't miss a chance to take part in the enriching International Women in Travel and Tourism Forum (IWTTF)!
Ready to enrol as a mentee or Ally? Reach out via [email protected]. Your journey starts now!
Corporate Allyship Membership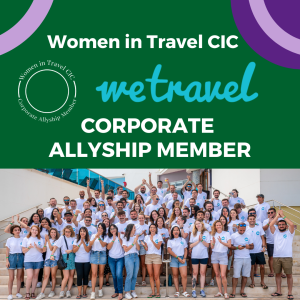 We're thrilled to announce the launch of our new Corporate Allyship Membership and welcome our First Member WeTravel!
Now, companies can embark on a journey of allyship and empowerment alongside us. Our tiered benefits offer a range of opportunities for organizations to actively support and engage with our mission.
By joining us as a Corporate Ally, you're not only investing in positive change within the industry but also gaining access to a network of like-minded individuals and meaningful initiatives. Together, we can make strides towards a more equitable, inclusive and diverse travel industry.
Ready to take the leap? Discover the power of allyship by exploring our Corporate Membership options today!
Insights into Allyship Report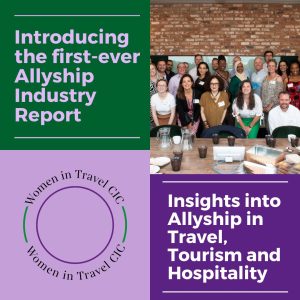 The inaugural "Insights into Allyship" Report is available from our website. This report is the first of this kind and was unveiled at IWTTF 2023, delving into the world of allyship within the industry.
Discover the significance of allyship, its impact, and practical strategies to put it into action. Elevate your understanding of allyship by accessing the report today!
Male Allyship Network Testimonials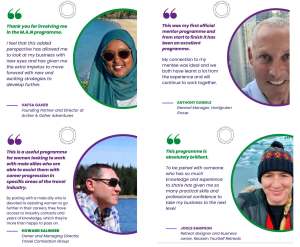 We truly believe that through Allyship we can make an impact. Empowering everyone in the industry to thrive is a step-by-step process with dedication, commitment, and hard work every day. However, seeing our community members speaking of our programme so highly makes us feel very fortunate to be in a position to help others. We are grateful for each and every one of you who joins us on our journey 🤝
Women in Travel CIC Team